Ci spiace, questa pagina non è disponibile nella tua lingua. Comunque puoi tradurre la pagina con Google Translate. Questo provocherà probabilmente errori nella traduzione
Slideshow

EasyWebshop has a user friendly module to display your products in a slideshow. This module can also be used to show regular photos.
You can find the slideshow at Marketing > Slideshow.
If Slideshow is not displayed in the menu, first adjust the user level to Advanced, at Settings > User experience level.
Activating the slideshow
Click the Activate button
Go to the bottom of the page to add a new slide.
Name

The name or description that will be shown on the slide. Leave this blank for no text.

Photo

You can add a photo. The maximum file size is 5MB, allowed formats are .jpg, .gif or .png format. If the photo is too large, it will be proportionally rescaled to 1200x1200 pixels. Adding a photo is optional.

Product

You can link the slide to a product. Enter the article code of the product you want to link to the slide. If no photo is added, the first product photo will be shown in the slideshow.

Visible

You can set whether the slide is visible or not on your website.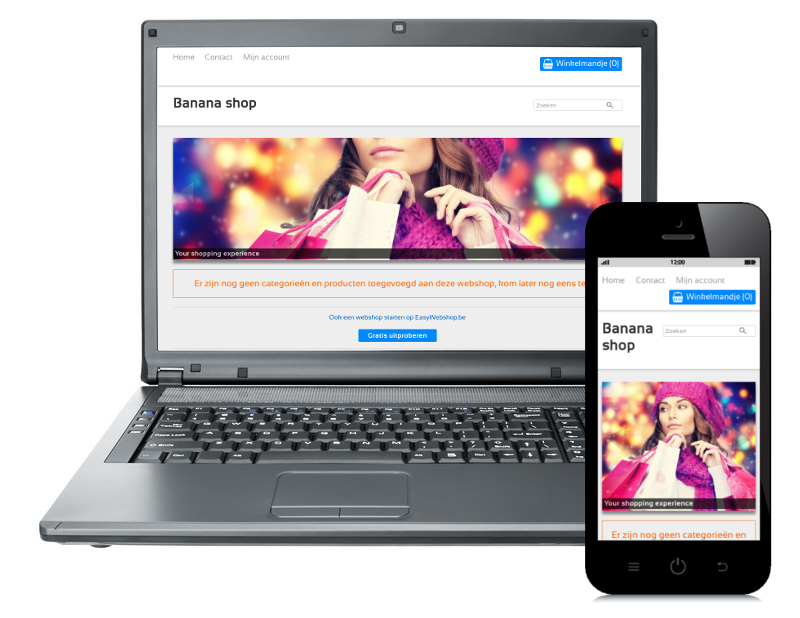 Editing the slides

Click the edit icon to edit the slide

Drag the drag icon to change the order of the slides

Click the delete icon to remove a slide

Click the display icon to display or hide a slide show
Bigger slideshow
The slideshow adapts automatically depending on the size of your photos. This way you can choose the size yourself. For the maximum size, upload photos of 1200x1200 pixels.
Multilingual slideshow
If your shop is multilingual you can choose the language above the slides.
You can upload different slides for each language. This gives you the advantage that texts on the slides are always displayed in the language of your visitor.
Adding multiple slideshows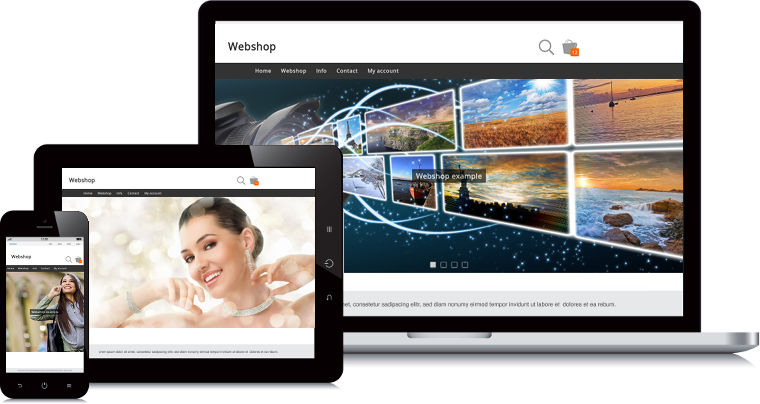 Above the slides there is a drop down box Slideshow 1. Click on this box and click Add.
Page

Choose on which page you want to display the slideshow

Seconds

Enter the amount of seconds each slide is displayed
You can change these values afterwards by first selecting the desired slideshow in the drop down menu and then click the Edit button on the right.
You can put the slideshow on each page of your shop or category page with the build-in CMS.
You can also put the slideshow on multiple pages or put multiple slideshows on one page.
Put the keyword [WEBSHOP_SLIDESHOW1] on your pages for the first slideshow, put [WEBSHOP_SLIDESHOW2] for the second, etc.
Possible Problems
The slideshow does not appear

When activating the slideshow module, the keyword [WEBSHOP_SLIDESHOW1] is placed automatically on the homepage. It's possible you have deleted this keyword. Put the keyword back on the page where you want the slideshow to appear.

Outdated web browser

The slideshow does not appear in the outdated Internet Explorer 6. Unfortunately we can not do anything about this: the slideshow works well in all modern web browsers (Internet Explorer 11, Mozilla Firefox, Google Chrome and Opera).