VBR-Belgium-Webshop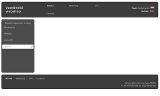 Punteggio di soddisfazione: 5/5
11 votes, 11 recensioni







Protection is for every day!

www.vbrbelgium.be
VBR-Belgium-Webshop
Stato
Open: I clienti possono vedere i prodotti e acquistarli
Lingua, Valuta
Danese, Tedesco, Greco, Inglese, Spagnolo, Finlandese, Francese, Italiana, Neerlandese, Norvegese, Polacca, Portoghese, Rumeno, Russo, Svedese, Turco, Bitcoin, Euro, US dollar, Bulgarian lev, Czech koruna, Danish krone, British pound, Hungarian forint, Polish złoty, Romanian new leu, Swedish krona, Swiss franc, Norwegian krone, Croatian kuna, Russian rouble, Turkish lira, Canadian dollar
Recensioni
È stato 11 recensioni
ArneDomenica, 2 ottobre 2016, 13:10
Snelle levering en klantvriendelijk!
NicolasVenerdi, 30 settembre 2016, 21:11
J'ai pu apprécier le très bon service de cette entreprise. Des explications claires, des réponses aux questions très rapides. Livraison très rapide également et dans un emballage bien protégé. A recommander!
Steve ClaesGiovedi, 29 settembre 2016, 19:08
Vlotte en correcte levering.
Goede communicatie, en kwaliteitsvolle producten.
Een echte aanrader
WernerLunedì, 26 settembre 2016, 6:07
Professioneel advies en goede, snelle service .
JMVenerdi, 19 febbraio 2016, 9:27
Good quality stuff and fast delivery.
Tybo BooneSabato, 5 dicembre 2015, 14:05
Kwaliteitsvol in materiaal, levering en klantenservice !
larsSabato, 5 dicembre 2015, 13:26
Zeer goede kwaliteit van de goederen! Snelle en degelijke levering!!
Alex MorozMartedi, 24 novembre 2015, 0:56
I have used this company again. And again I can say - good job!
PetersDomenica, 22 novembre 2015, 19:52
Vraiment super en 1 semaine j'ai eu mon gillet anti couteau vraiment parfait
TaxusSabato, 26 settembre 2015, 17:41
Schnelle Lieferung, Ware Ok, so wie beschrieben.
Alex Moroz, UKMartedi, 16 giugno 2015, 23:10
High quality of goods (as advertised). Prompt delivery within Europe. Good job!
Scrivi recensione